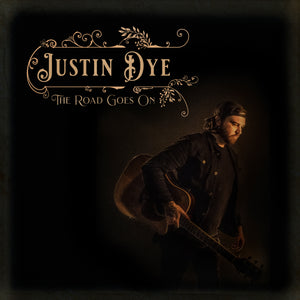 Anti-Corp
ALBUM: Justin Dye - The Road Goes On (CD)
Regular price
$12.00
$0.00
Unit price
per
Justin Dye is a singer-songwriter based out of New Orleans, LA.
In his first album release in 10 years, "The Road Goes On" dives into the
darker side of the singer-songwriter genre. Grappling with the pain of
loss, addiction, paralyzing months, and even years, due to struggles with
mental health, this album takes a raw look at loneliness and the work it
takes to overcome the struggle.
But Justin's music, as the title suggests, never forgets to remind the
listener that as dark as the journey might get, the road does go on.
"This is an album born of loss.
The loss of family. The loss of friends. Many of whom were taken too soon,
and often without warning. It is born of the loss of religion, and in many
ways, the loss of identity.
This is an album for those who haven't yet found their place in the world.
An album for drunks, addicts, and outcasts.
For those who have been spurned by religion or are often angry at God.
This is an album for the wanderers, the dreamers, and the lonely of heart.
For those who dare to ask of the world every beautiful thing it has to
offer and tremble in the light of every precious thing it can take away.
This is an album for seekers."
- Justin
---